TV powerhouse Shonda Rhimes, "Madam Secretary" actor Téa Leoni and others in the entertainment world say they're dropping the platform after Elon Musk's takeover.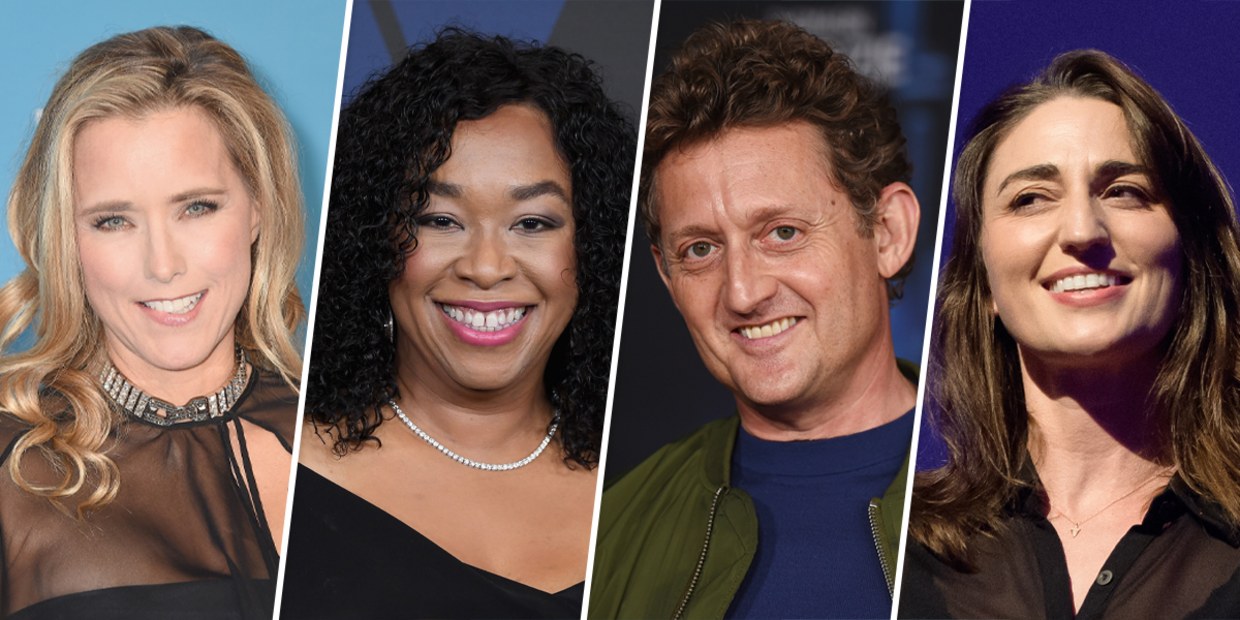 Elon Musk's acquisition of Twitter has some in Hollywood heading for the exit.
"Grey's Anatomy" creator Shonda Rhimes and others in the entertainment industry say they plan to quit the platform now that it is owned by Musk, a self-proclaimed "free speech absolutist" who has vowed to make sweeping changes — including potentially reversing the ban on former President Donald Trump.
"Not hanging around for whatever Elon has planned. Bye," Rhimes tweeted to her nearly 2 million Twitter followers Saturday afternoon, two days after Musk closed his $44 billion deal to purchase the service.
Here's a running list of other folks from the overlapping worlds of television, movies, music and sports who say they plan to leave.
Sara Bareilles
The Grammy-winning singer/songwriter tweeted to her nearly 3 million followers Sunday: "Welp. It's been fun Twitter. I'm out. See you on the other platforms, peeps.
"Sorry, this one's just not for me," Bareilles added, capping her post with heart and prayer-hands emojis.
Toni Braxton
In a tweet to her nearly 2 million followers Friday, the Grammy-winning R&B star decried the content she said she had seen on Twitter since Musk's takeover, writing in part: "I'm shocked and appalled at some of the 'free speech' I've seen on this platform since its acquisition.
"Hate speech under the veil of 'free speech' is unacceptable; therefore I am choosing to stay off Twitter as it is no longer a safe space for myself, my sons and other POC," Braxton added, using an initialism for people of color.
Mick Foley
Foley, a retired professional wrestler and actor, said in a post on his public, verified Facebook page that he is taking a "break" from Twitter "since the new ownership — and the misinformation and hate it seems to be encouraging — has my stomach in a knot."
"I really do enjoy connecting with all of you on social media, but it can get overwhelming sometimes. I think I'll be back on in a few weeks, but in the meantime, I will continue to post on Facebook and Instagram," Foley wrote Friday. "I hope all of you will be kind to one another.
"Please vote if you can too — our democracy seems to be hanging on by a thread," he added. (Foley's Twitter account appears to have been deactivated.)
Whoopi Goldberg
Goldberg, the Oscar- and Emmy-winning co-host of "The View," announced on the ABC talk show Monday that she is "done with Twitter" for the time being.
"I'm going to get out, and if it settles down and I feel more comfortable maybe I'll come back," Goldberg said on the show.
Goldberg's account appeared to be deactivated as of Monday afternoon. Goldberg's publicist did not immediately respond to a request for comment.
Gigi Hadid
The model deactivated her Twitter account on Friday and explained her decision in a post on Instagram, writing in part that the social media platform was "becoming more and more of a cesspool of hate & bigotry."
"I can't say it's a safe place for anyone, not a social platform that will do more good than harm," Hadid wrote on Instagram.
Brian Koppelman
Koppelman, a co-creator of the Showtime dramas "Billions" and "Super Pưmреd: The Battle for Uber," recently tweeted: "Y'all's, for real, come find me over on instagram and the tok. Gonna really try to take a breather from here for a minute or a month come deal close time."
The screenwriter and producer has since locked his tweets, meaning only approved followers can see what he posts.
Erik Larsen
Larsen, a comic book creator and artist best known for "The Amazing Spider-Man," reportedly tweeted in April that "the day Elon Musk buys Twitter is the day I delete my account and leave Twitter."
Larsen's handle, @ErikJLarsen, appeared to have been deactivated Monday.